By Mark Mueller | June 6, 2016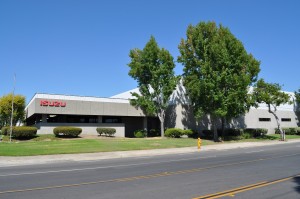 Garden Grove HQ
King Shocks, a Garden Grove-based maker of shock absorbers and other automotive products, has bought an industrial property in its hometown for a new, larger headquarters.
The company recently closed on the purchase of 12472 Edison Way, a 55,576-square-foot industrial facility about half a mile north of the Garden Grove (22) Freeway near Lampson Avenue.
An affiliate of Irvine-based LBA Realty sold the building for a little more than $9.4 million, or $170 per square foot. LBA acquired the property in 2012 as part of a reported $144 million portfolio deal of local industrial properties previously owned by Kilroy Realty.
The latest sale was brokered by Voit Real Estate's Mike Bouma, Paul Caputo and Eric Smith.
The property previously served as an Isuzu Motor Co. research and development facility, housing offices, a fuel storage room, and a car wash for the automotive company.
The facilities should fit well for King Shocks, a manufacturer and servicer of custom-made automotive shock absorbers, as well as performance racing products for utility vehicles and professional racing.
"There is around a 2% vacancy rate in the area and it took almost a year to find the right building for this group," Voit's Caputo said in a statement.
King Shocks had been leasing a 17,500-square-foot headquarters facility on Joy Street, according to brokerage data.
https://boumacaputo.com/wp-content/uploads/12472-Edison-Way.jpg
997
1501
Denisse
https://boumacaputo.com/wp-content/uploads/logo_Caputo-Bouma-voit-dk.png
Denisse
2016-06-06 20:03:24
2016-11-11 18:31:32
12472 Edison Way: King Shocks taking over Isuzu's Garden Grove Facility